Advancement in Patient Treatment Goals and Targeted Approaches in Chronic Lymphocytic Leukemia (CLL)
Thursday, October 5, 2023 at 2-3 pm ET            Pricing: Free for Members and Non-Members
Please note that this session is not accredited for continuing pharmacy education credit.
Program Description
This webinar is intended for US Formulary Decision Makers only.
This webinar explores the evolution of the treatment landscape, goals of treatment, and managed care considerations in Chronic Lymphocytic Leukemia (CLL) and provides an update on the new clinical data and real-world evidence for a targeted therapy in the treatment of patients living with CLL.   
Learning Objectives
Review the CLL disease state, evolving treatment goals, and remaining unmet needs
Outline patient, disease, clinical and health-economic considerations for managed care in the treatment of CLL
Describe the efficacy and safety of a targeted therapy, fixed treatment duration regimen in CLL
Provide an overview of the real-world experience of a fixed treatment duration regimen in CLL
This webinar is sponsored, developed, and presented by the sponsor. The content of this Science & Innovation Webinar and opinions expressed by the presenters are those of the sponsor or presenters and not of AMCP.
Sponsored by: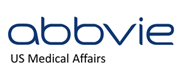 BCL2-US-00082-MC
September 2023
For individuals from the media/press interested in attending, please email media@amcp.org.
Speaker:

Bita Fakhri, MD, MPH
Assistant Professor of Medicine (Hematology)
Stanford Cancer Institute
Stanford HealthCare