SEQUENCE: A Head to Head Trial for the Treatment of Moderate to Severe Crohn's Disease
Tuesday, October 31, 2023 at 2-3 pm ET                 Pricing: Free for Members and Non-Members
Please note that this session is not accredited for continuing pharmacy education credit.
Program Description
Crohn's Disease is a chronic, progressive, inflammatory bowel disease that damages the bowel over time and may result in decreased quality of life, hospitalizations, surgeries, and disability.  The American Gastroenterological Association treatment guidelines for moderate to severe Crohn's Disease have been updated and new long-term goals for the management of the disease have been established.
Clinical advancement of the treatment of moderate to severe Crohn's Disease have included therapeutic options with diverse mechanisms of action.  Head-to-head trials play an important role in advancing the science for HCPs and HCDMs responsible for the treatment of patients with Crohn's Disease.  The SEQUENCE trial design consisted of randomizing patients with moderate to severe Crohn's Disease who have failed TNF therapy to two treatments arms, an IL-23 inhibitor and an IL-12/23 inhibitor with a goal of assessing both clinical and endoscopic endpoints.
Background:
The prevalence of IBD is higher in the US than any other country in the world and is increasing.1
An estimated 1 million Americans suffer from Crohn's Disease.2
Crohn's Disease damages the bowel and may result in decreased quality of life, hospitalizations, surgeries, increase healthcare costs.
Crohn's Disease patients may develop an extra-intestinal manifestation.3
Crohn's Disease symptoms are often unpredictable and are associated with a considerable clinical and economic burden.2
Learning Objectives
Discuss the epidemiology of Crohn's Disease and the associated clinical burden that often requires multiple treatment options for patients.
Review the AGA Guidelines and the Treat to Target approach from the STRIDE-II recommendations discussing the impact of disease progression, long-term outcomes, and economic burden of disease.
Review the study design and results of the Head-to-Head SEQUENCE Trial comparing an IL-23 inhibitor and an IL-12/23 inhibitor.
This webinar is sponsored, developed, and presented by the sponsor. The content of this Science & Innovation Webinar and opinions expressed by the presenters are those of the sponsor or presenters and not of AMCP.
Sponsored by:


For individuals from the media/press interested in attending, please email media@amcp.org.
 
IBD 2017 Inflammatory Bowel Disease Collaborators. Lancet Gastroenterol Hepatol 2020;5(1):17-30
Crohn's and Colitis Foundation accessed online 8/16/2021 at https://www.crohnscolitisfoundation.org/what-is-crohns-disease/causes
Levine JS and Burakoff R. Gastroenterol Hepatol 2011;7(4): 235–41.
Speaker: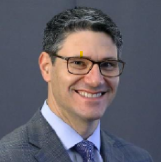 Casey Chapman, MD
Chief Medical Officer
GI Alliance
Clinical Assistant Professor of Medicine/Gastroenterology
Louisiana State University